Contact Us at CorruptPoliceInHampshire.com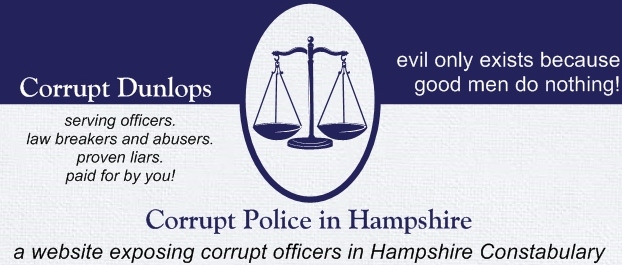 Hello, my name is Stan Evans, I'm the website author of http://www.corruptpoliceinhampshire.com my contact details are below.
Postal Address:
Stan Evans
Fieldhouse, Chapel Road, Soberton Heath, Hampshire, SO32 3PP
Email me at:
Please save this email address – should this website go offline contact me and I will email you mirror site locations.
I am interested in:
Corrections required to this website – either technically or factual.
Criticism of any type.
Suggestions for improvements and additions to this website.
Approach by any media sources for further information or interview.
Additional information that may be of benefit to me in actioning future legal prosecution against PS Sam Dunlop or PC Matt Dunlop or any related parties.
Contacts from similar innocent parties still held under protest on the United Kingdom governments National DNA Database (NDNAD; officially the UK National Criminal Intelligence DNA Database).
Suggested hyperlinks to and from related websites.
Requests to be added to my mailing list for website updates and new news.